Current Issue
Vol 1 No 1 (2018): January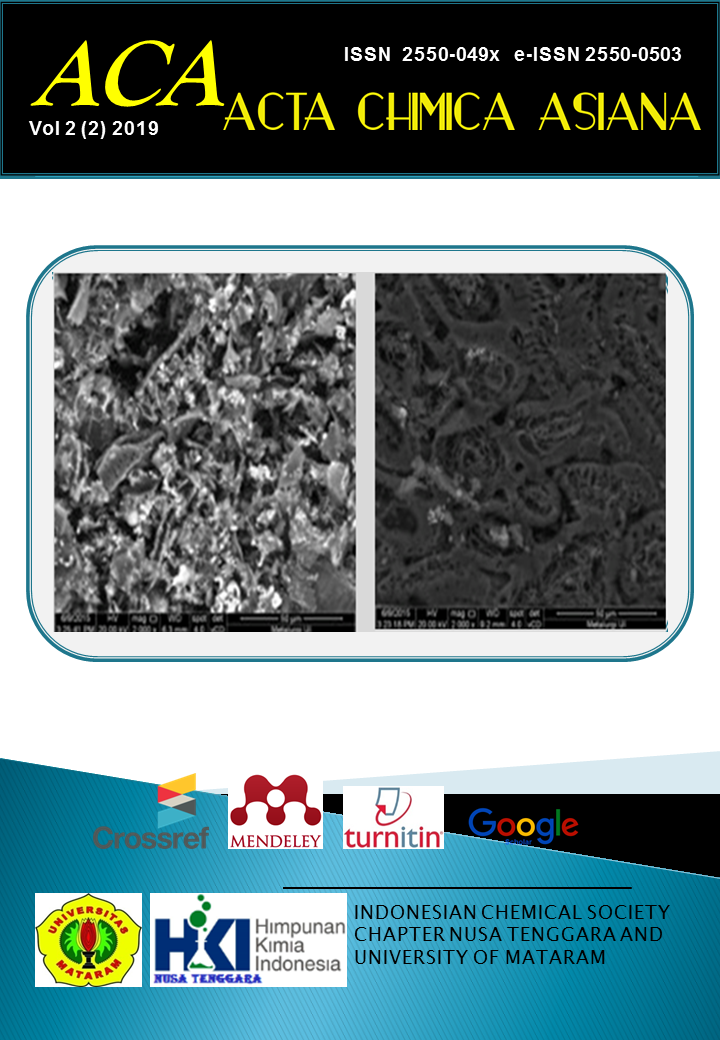 Acta Chimica Asiana (online ISSN 2550-0503, print ISSN 2550-049x) is a peer-reviewed, open access international journal that publishes high-quality original research articles as well as review articles and short communication in all areas of Chemistry, including Chemical Education and Chemical Engineering. The editors welcome original contributions that have not been published and are not under consideration elsewhere. Acta Chimica Asiana is published fourth monthly. This journal owned by the Himpunan Kimia Indonesia Cabang Nusa Tenggara (Indonesian Chemical Society, Nusa Tenggara Division). All accepted contributions will be published free of charge.
View All Issues
Call for Research and Review Article
We invite you to submit your manuscript(s) via online submission for publication. Following acceptance, a paper will be published in the second issue 2019.